Vitamin D is a fat-soluble vitamin that was discovered in 1903. Your body produces vitamin D naturally when it's directly exposed to sunlight—the same way it produces other fat-soluble vitamins like A and K. You can also get vitamin D from certain foods and supplements to ensure adequate levels of this essential nutrient in your blood. That is why we made Cytfer. A bone health tablet in Pakistan that is helpful in making strong bones.  Cytfer is a pure plant-based best medicine for calcium in Pakistan.
Contains the most expensive vitamin, Vitamin K2-7.
It has calcium which is important for bones.
It has zinc which is used to promote the growth of bones.
Contains Magnesium which is used to increase the density of bones and prevent osteoporosis.
Regular price
Sale price
Rs.750.00
Unit price
per
Sale
Sold out
View full details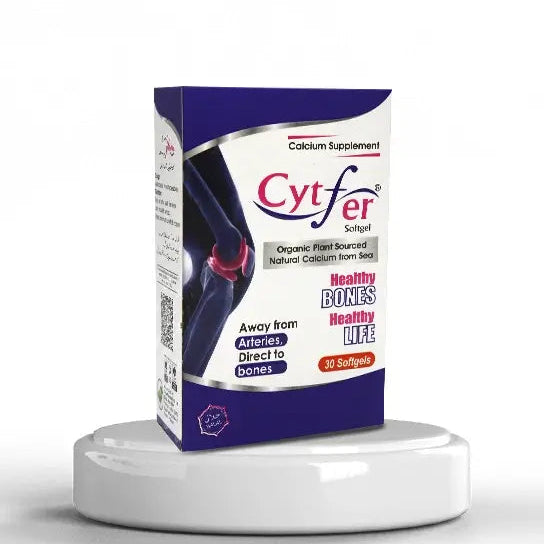 CALCIUM
Helps in strong bones, teeth, heart health and nerve function
VITAMIN D3
Helps in strong bones, immune system and muscle function.
MAGNESIUM
Improves sleep, mood, and energy levels.

VITAMIN K2
Improves bone and heart health.

VITAMIN B6
Boost metabolism, brain function, and energy production.

ZINC
Supports the immune system, skin health, and wound healing.
Ali Masood
Verified
CYTFER is incredible! My bone health improved significantly. This calcium supplement is 20 times more effective. A must-have for adults in Pakistan!
Amina Sheikh
Verified
CYTFER is my top choice! Stronger bones are a priority, and this supplement delivers natural ingredients that restore bone-building cells effectively.
Zainab Asad
Verified
CYTFER changed everything! I'm amazed by the bone-strengthening results. It is very effective and has natural ingredients. It is the best calcium supplement in Pakistan!
Omar Khan
Verified
This tablet is so effective for strong bones. This supplement truly works wonders. It has natural compounds that ensure my bone health is in top shape.
Bareera Ahmed
Verified
CYTFER is a blessing for bone health it gives great results. It's the ultimate choice for strong bones in Pakistan.
Iqra Khan
Verified
CYTFER is a game-changer! It is the best calcium supplement in Pakistan. It's my go-to for strong bones. It has natural ingredients that make it even better!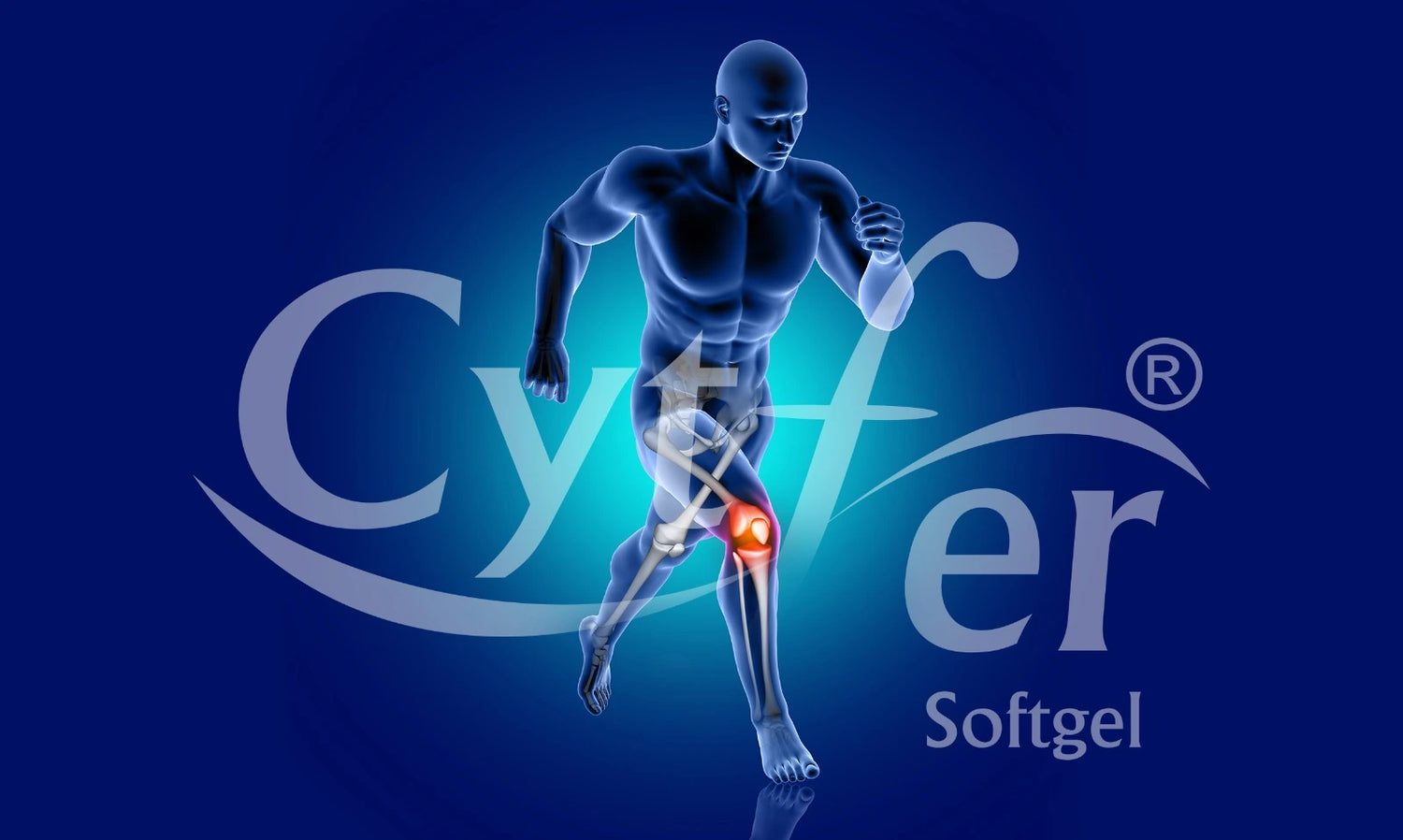 Natural Calcium Supplement for Stronger Bones
Neobiotic's CYTFER is a calcium supplement that is made with natural ingredients and it is 20 times more effective for strengthening the bones. Calcium is an important nutrient that your body needs for many basic functions, such as circulating blood, moving muscles, and releasing hormones. According to research, it is recommended that adults should get 1,000 mg of calcium per day.