Vfem a lubricant and v-tightening gel in Pakistan is a game changer for couples who are trying to conceive. Not only does it support vaginal tightening and sperm activity, but it also contains powerful natural ingredients that increase the likelihood of getting pregnant.
It has vitex agnus which increases the likelihood of getting pregnant.
It has smilax china which heightens sexual function and activity.
It also contains aloe vera gel, pet jelly, and grape seed oil.
This lubricant provides exceptional moisture to enhance your intimate moments. Vfem's v tightening gel in Pakistan is the perfect solution for women who want to restore their vaginal tightness after childbirth or simply due to aging. This innovative gel not only tightens the vaginal walls but also helps to heighten sexual function and activity, making intimacy more enjoyable than ever before.
Regular price
Rs.1,850.00
Regular price
Sale price
Rs.1,850.00
Unit price
per
Sale
Sold out
View full details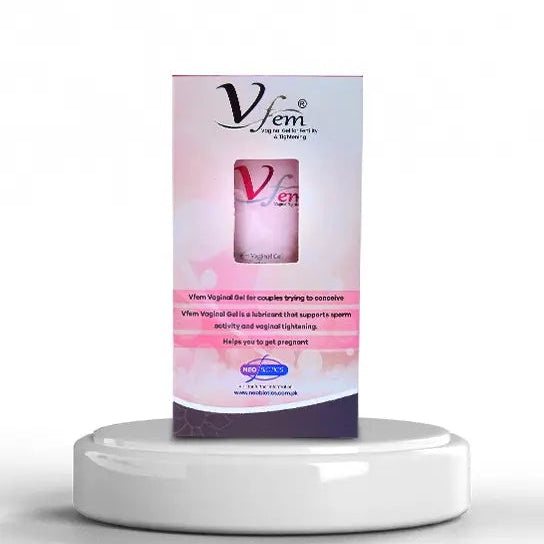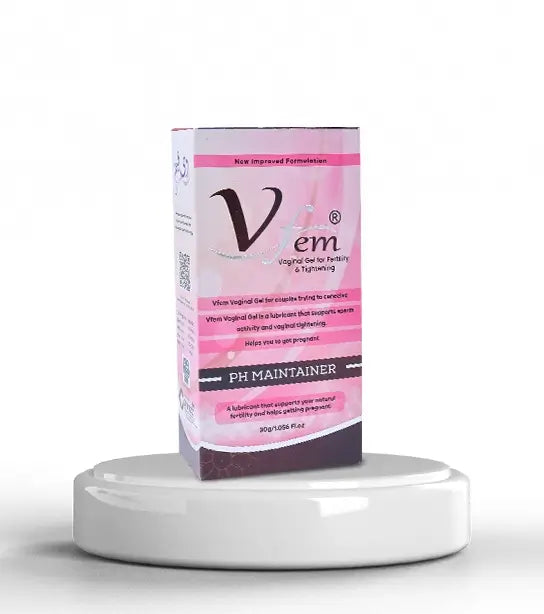 VITAX AGNUS
Its potential benefits in balancing hormones, particularly in women.
ALOE VERA GEL
Aloevera gel is used for centuries for its numerous health and skincare benefits.

PET JELLY
Pet jelly is widely-used product known for its numerous benefits for the skin.
GRAPE SEED OIL
Grape seed oil is easily absorbed, making it an excellent natural moisturizer for the skin.
Ali Yusuf
Verified
Vfem is amazing! Silky lubrication and vaginal toning in one. It helped us enhance intimacy and support for the pregnancy journey. Highly recommended.
Umair Malik
Verified
Vfem is a blessing! It has natural ingredients, enhanced pleasure, and support for conception. It helps my wife to get pregnant easily. A must-try for couples on their journey to parenthood.
Aiman Shah
Verified
Vfem is fantastic! A tightening, lubrication, and increased chances of conception. It's a revolutionary product for enhancing intimacy and fertility. I highly recommend to all couples.
Farah Hussain
Verified
Vfem changed everything in my married life! It enhanced our intimacy, vaginal toning, and increased our chances for conception. It is a groundbreaking product for women's health.
Syra Ahmed
Verified
Vfem is a game-changer! We as a couple suffer from a lack of intimacy. But due to V-fem, we gain it back. It is natural, effective, and supportive of both pleasure and fertility. A revolutionary choice for women seeking enhanced intimacy. I highly preferred it.
Amna Khan
Verified
Vfem is a game-changer! It enhanced pleasure, intimate support, and improved chances of conception. A revolutionary solution for women.